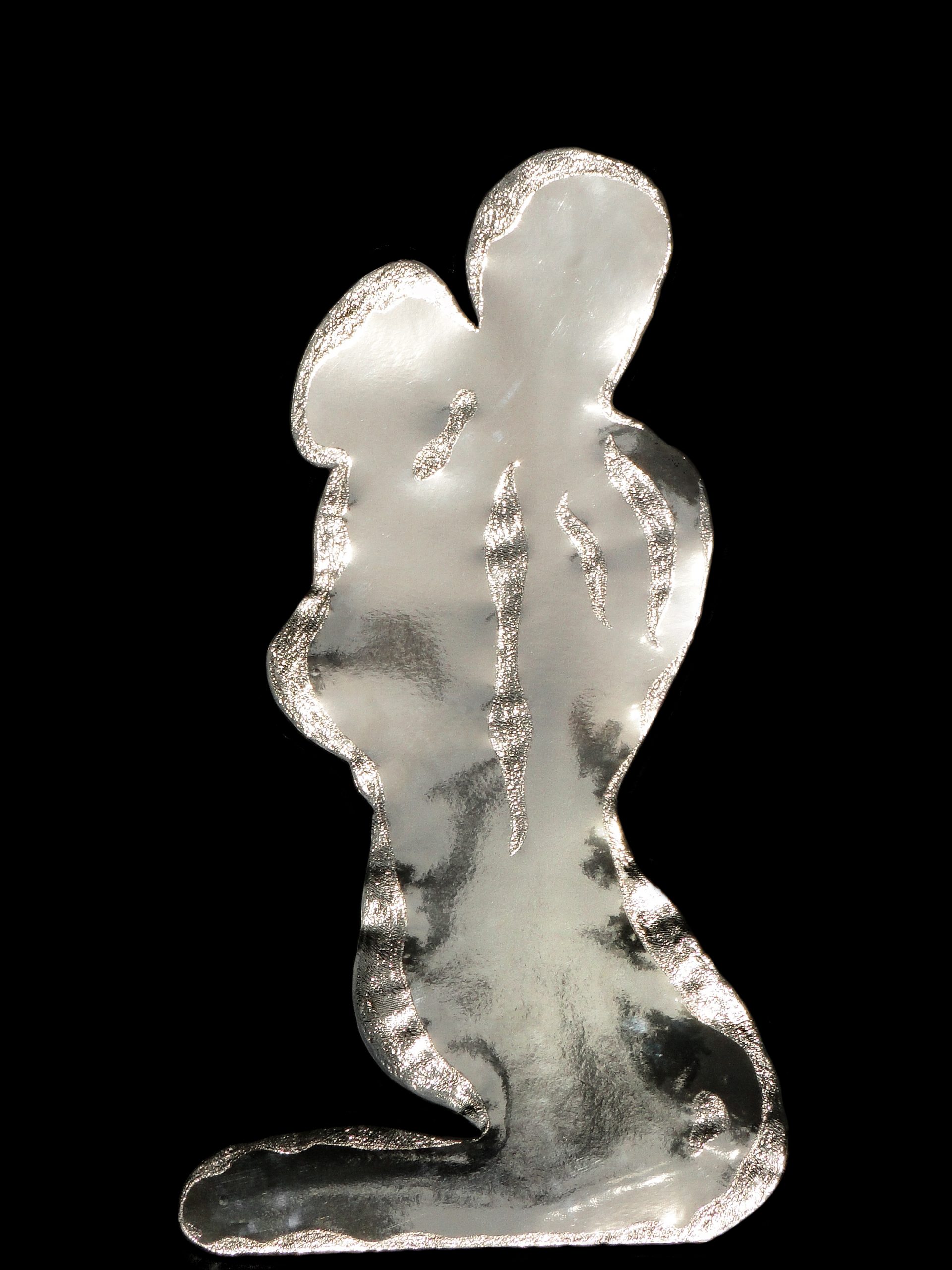 "Looking Forward", is a unique piece of the silver | gold collection. Her first collection is a series of aluminium nudes, that seem to transform through light. 
The interplay of constancy versus movement she illustrates beautifully through the combination of the characteristic play of light of aluminium paper and carefully chosen colours and frames.
The works seem different each time. It is made from the materials, aluminium on rough structure off- white paper. Handmade frame included.
Looking Forward





Year 2010
Size  57 x 86 x 2 cm | 22.44 x 33.85 x 0.78 inch
Materials Aluminium on black velvet fabric
Edition Unique
Category Wall Art
Collection Silver | Gold Nudes